NBCUniversal StudioPost

Evolution Plan videos and New Division Launch
Production

TRON: Legacy

Theatrical Trailer
Disney

Amazing Animals

20 Episode TV Show
National Geographic Kids

Weird But True

Series
In Development

Waiting for Lightning

Theatrical Trailer
Samuel Goldwyn Films

Finding Joe

Theatrical Trailer
Pat n Pat Films

Harry Potter and Half Blood Prince

Theatrical Trailer
Warner Brothers

Penny

Creative and Production
Director: Benj Thall
STORYTELLING EVOLVES. SO DO WE.
Whether creating a dynamic advertising campaign or developing a movie, engaging and innovating storytelling drives everything we do. In an evolving media landscape our diverse background in production, post, and advertising enables us to find the best approach to serve our projects needs. With extensive film, television, and advertising experience we are able to help our clients through every stage of their production.

We are a Production Company and Creative Agency, but at our core Filmmakers whose love of visual storytelling drives us to evolve every story we create and project we complete.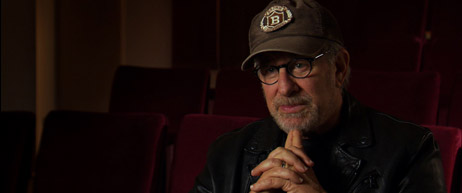 Jaws: The Restoration
Evolver Creative, together with Milkt Films, created a 10-minute short for the 35th anniversary and Bluray release of Steven Spielberg's classic film. Working closely with Universal Studios and Milkt Films, we handled all the creative editorial of the project. Directed by Vance Burberry, the film focuses on the intricate restoration process that went into restoring the masterpiece.